Dr. Hilde Smet is a Belgian general practitioner who practices natural and complementary therapies, kinesiology, traditional Chinese medicine, auriculotherapy, homeopathy, light therapy, and has studied many healing methods of ancestral medicines from all over the world.
She is member of the World Doctors Alliance, an independent non-profit alliance of doctors, nurses, healthcare professionals and staff around the world who have united in the wake of the Covid-19 response chapter to share experiences with a view to ending all lockdowns and related damaging measures and to re-establish universal health determinance of psychological and physical wellbeing for all humanity.
Dr. Smet is also a member of Doctors 4 Covid Ethics, a group of hundreds of doctors and scientists from all corners of the globe. They have been writting many letters to the European Medicines Agency, urgently warning of short term and long term dangers from COVID-19 vaccines, including clotting, bleeding and platelet abnormalities. They first began warning of blood-related risks before media reports of clotting led to vaccine suspensions around the world.
In the absence of crucial safety data, they demanded the immediate withdrawal of all experimental gene-based COVID-19 vaccines. They oppose vaccine passports, which threaten public health and violate Nuremberg and other protections. They are warning that 'health passes' place coercive pressure on citizens to submit to dangerous medical experimentation, in return for freedoms that once were human rights.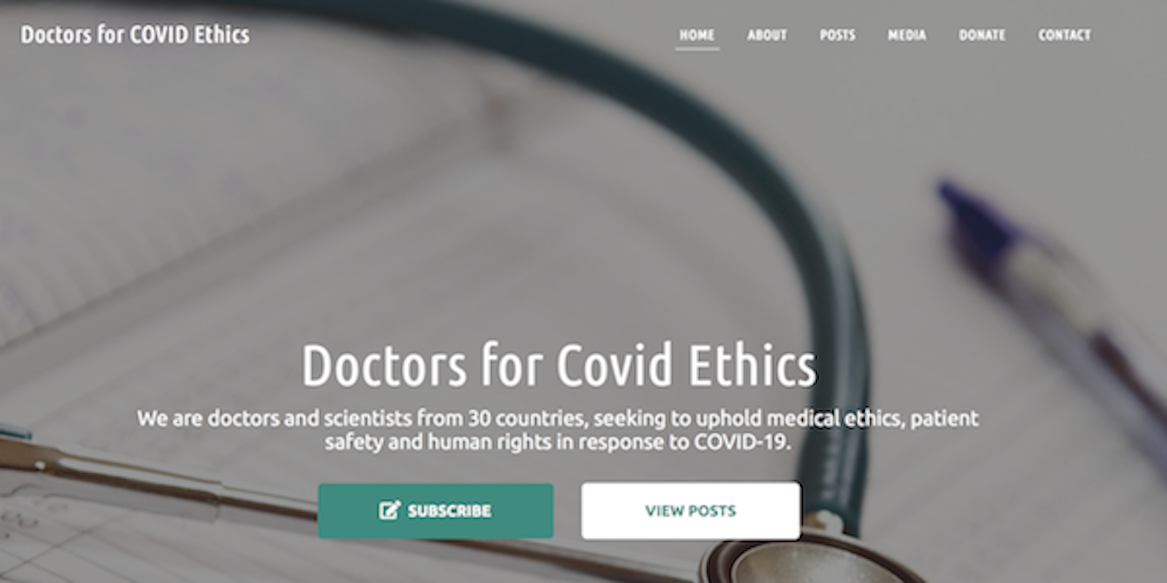 Doctors 4 Covid Ethics
We are doctors and scientists from 30 countries, seeking to uphold medical ethics, patient safety and human rights in response to COVID-19.
She is also part of Docs 4 Open Debate, a group of huge number of medical doctors who has been asking for a reassessment of the corona measures. They wrote many open letters to many governments, European Parliament and groups of experts to ask for an open debate.
Dr Hilde de Smet has been claiming that face masks cause excess Co2 and she explained why Covid-19 vaccines might be unsafe: animal trials were skipped in the development of Pfizer and Moderna's new Covid-19 vaccines because using mRNA vaccines on animals triggers dangerous inflammation.
"Due to the excuse of a global pandemic, the pharma industry has the permission to skip the animal trials. This means we humans will be the guinea pigs and we might get severe side effects when we are exposed to new viruses."
Once again, we are in the presence of an honest doctor and a courageous person with an active civil position who is not listened to by the scientific community.
Some of her most important videos:
https://www.bitchute.com/video/izijhtc7KcoT/
https://www.bitchute.com/video/bBe3hI2KTNqd/
https://www.bitchute.com/video/A4FoVVgCEDZn/