Sucharit Bhakdi is a retired Thai-German microbiologist who was born in Washington DC and educated at schools in several countries (USA, Germany, Switzerland, Egypt, and Thailand).
He is a renowned scientist who headed the Institute for Medical Microbiology and Hygiene at the Johannes Gutenberg University in Mainz for 22 years.
He is member of the Medical Professionals and Scientists for Health, Freedom and Democracy in Germany (MSHFD), an association of doctors and other medically active persons who deal in research and teaching with the topics of health, freedom and democracy in order to serve the health and social well-being of the population.
MSHFD – Medical Professionals and Scientists for Health, Freedom and Democracy
Our job is to collect and disseminate trustworthy information on medical and social issues. We provide specialist articles, brochures and videos for this purpose, which you can find on the sub-pages of the "Information" menu item.
Since the beginning of the pandemic, he has claimed that the pandemic was "fake", that face masks and quarantines were "nonsense" and that the COVID-19 vaccines were deadly and would decimate the world's population. Now he explains why the vaccine trials are the largest experiment ever carried out in the world.
He denounced the scientific errors and human rights violations during the pandemic and in March 2020 expressed his concern about the "socio-economic consequences of the drastic containment measures that are being used in large parts of Europe" in an open letter to the German Chancellor Angela Merkel:
Open letter on the Corona Crisis.pdf
From Prof. em. Dr. med. Sucharit Bhakdi to Chancellor Dr. rer. nat. Angela Merkel, Kiel March 26, 2020:
5 questions regarding restrictions on fundamental rights.
While it is repeatedly claimed that the experimental mRNA vaccines are necessary to combat corona, Dr. Bhakdi has long been proven that the human body can produce antibodies against it on its own.
He also explained the problem of why vaccinations can damage the immune and fertility systems. The more often an mRNA substance is administered, the more damage is done.
With many other Doctors and Scientists belonging to the organization 'Doctors 4 Covid Ethics', he also wrote an Open letter  to the European Medicines Agency regarding COVID-19 vaccine safety concerns:
Open letter to the EMA
Open letter from Doctors and Scientists to the European Medicines Agency regarding COVID-19 vaccine safety concerns
Doctors 4 Covid Ethics
Doctors, scientists, lawyers and colleagues in allied disciplines can sign the open letter by sending their name, qualifications, areas of expertise and country of practice
Together with Dr. Karina Reiss she is the author of the books "Corona, False Alarm?" and "Corona Unmasked", which shed light on the corona crisis from a different perspective: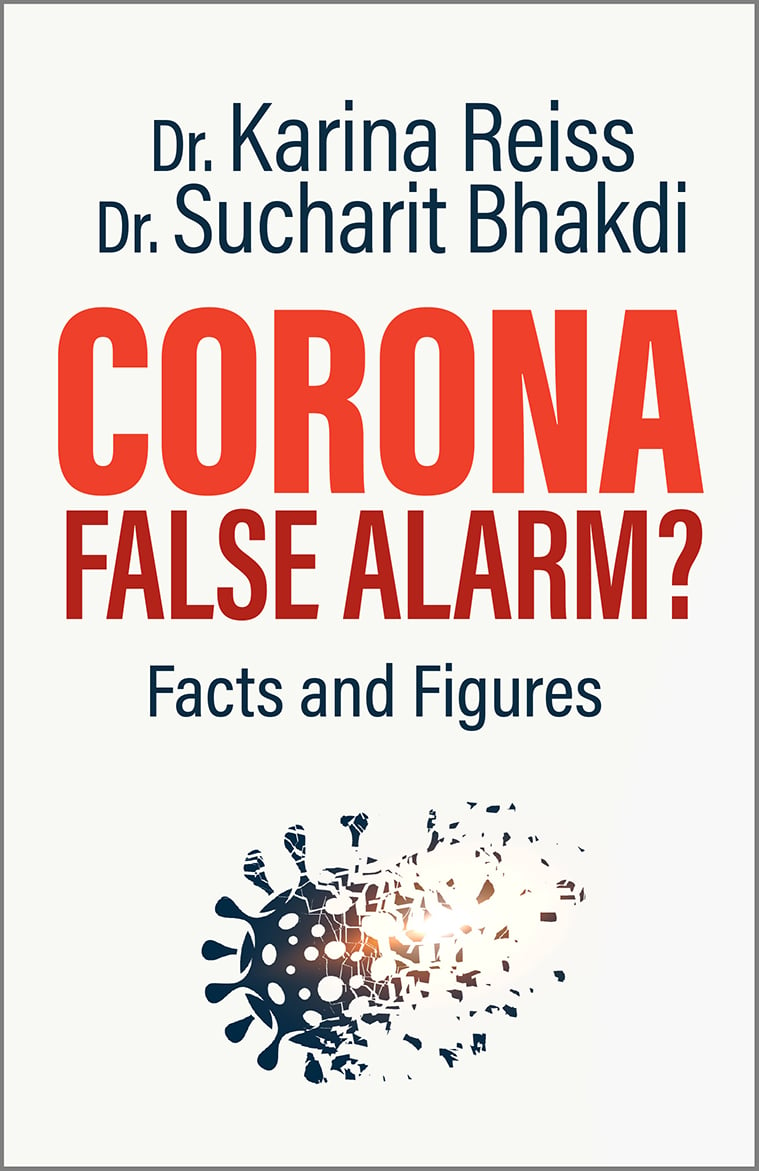 Corona, False Alarm?
This book provides you with informations and substantiated facts that encourage you to form your own opinion on the corona crisis.
Corona Unmasked
One topic continues to dominate our lives: Corona. In this book, we look back and review new topics. Hardly any topic shaped the last year as much as the corona virus and the infectious disease COVID-19 triggered by it.
So… "The world is at war with one of its most diabolical enemies! This enemy uses fear as a weapon: fear of the virus, fear of contagion of healthy citizens, family members and friends. But is Corona a threat and is it a killer virus? Or are there warmongers behind the scenes who are driven by an endless greed for money and power? "asked Bhakdi.
Bhakdi explains that thousands of renowned doctors and lawyers stand behind him and will work with him to ensure that those responsible for the unethical human experiments are brought to a tribunal under the Nuremberg Code for the Covid Crime Against Humanity. But he wonders if a second Nuremberg would be enough for this crime….
At some point, people will realize that the world has been fed a narrative based on a dizzying series of blatant lies, Bhakdi said. He appealed to people to stand up and get information. "For the sake of our once beautiful world, for the sake of our children, for the sake of the future of humanity."
Thus it becomes clear why one wants to finish with a peaceful person like Prof. Dr. Sucharit Bhakdi…. He is currently being attacked, discredited, denounced and accused of being an anti-Semite in the public media.
More information about Dr. Sucharit Bhakdi:
Some of his most important videos:
https://odysee.com/@Killuminati:3/Open-letter-to-the-Chancellor-of-Germany.-Prof.-Dr.-med.-Sucharit-Bhakdi.:e
https://odysee.com/@OVALmediaEN:0/Sucharit-Bhakdi:6
https://odysee.com/@AlanTracy:8/Dr.-Sucharit-Bhakdi-Oracle-Films-Message-HD_fixed:e