Del Matthew Bigtree is an American TV producer, filmmaker and an investigative medical journalist. Many years ago he exposed the tragic failure of the World Health Organization responsible for millions of vaccine deaths and injuries.
He founded in 2016 the Informed Consent Action Network (ICAN), one of the main anti-vaccination groups in the United States:
ICAN - Informed Consent Action Network
Informed Consent Action Network ICAN is a non profit organization focused on the scientific integrity of vaccines and pharmaceutical Industry.
He started investigating the story of the CDC Whistleblower, Dr. William Thompson, and the fraud perpetrated by the CDC. He realized that he had stumbled upon a story of corruption and deception beyond any he had ever seen.
So he produced "VaxXed: From Coverup to Catastrophe", a 90 minute film that claims the measles-mumps-rubella (MMR) vaccine is responsible for a rise in children developing autism. It says the Centers for Disease Control (CDC) in the United States had evidence of this link and destroyed the data. A researcher, Brian Hooker, is featured in the film talking about how he re-analysed the CDC data and 'discovered' the link the CDC tried to hide.
Vaxxed | From Cover Up to Catastrophe
Interviews with pharmaceutical insiders, doctors, politicians, and parents of vaccine-injured children reveal an alarming deception that has contributed to the skyrocketing increase of autism and potentially the most catastrophic epidemic of our lifetime.
Del Bigtree states that there are no studies that prove vaccines don't cause autism. That is why the CDC capitulated to ICAN's Legal Demands and removed the claim that "Vaccines do Not cause Autism" from its website!"
He runs the Internet News Program "The HighWire With Del Bigtree" and has been an Emmy Award winning producer on the daytime talk show 'The Doctors' for over six years.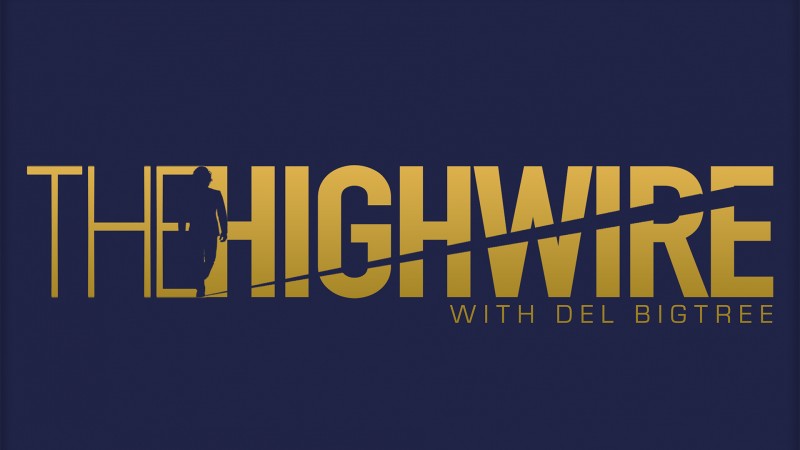 The HighWire
High above the circus of mainstream media spin, death-defying talk without the safety net of corporate influence… this is The HighWire with Del Bigtree.
About Covid-19, he claims that Natural immunity is far superior to vaccines. Those vaccines have not been properly tested, made animals deathly ill in trials, and are ineffective and dangerous for humans. Scientists are pursuing one of "the most dangerous vaccines ever attempted," for a virus that poses little risk to most people.
Bigtree also featured at the Minnesota Holistic Round Table Summit. He has claimed that the "purpose" of COVID is to "help usher in vaccine mandates" and is part of a plot by the pharmaceutical industry to enrich itself.
All his eposide of 'The HighWire' are also available on his Odysee Channel:
Some of his most important Interviews:
https://d.tube/#!/v/yellowgenius19/QmfJWAoukxV1NrBhTabyjtWDrrUtmkFqmyC7CG3U8PFPJH
https://d.tube/#!/v/pointofview20/QmYkiAHpRQP4roSmJsBz3xunge6WoPG8TP8CgqT6d1G9bg
https://d.tube/#!/v/europa2020/QmbaVi52w7o9tjawiSrcz3vCtLbvyKEsmVjvRc7Zm45maY
https://d.tube/#!/v/setmefree777/QmSCdbypxhwo8Ua7ZkJ7Fp4bR1qSMqcAbiaHiC6f2fpGn1