Supply chain problems in the United States are causing disruptions in the delivery of food and staples, prompting consumers to hoard their purchases.
Supply Shortages in Stores
"People are hoarding," said frozen and canned food manufacturer Adnan Durrani, according to the Seattle Times Oct. 19, as food shortages surged across the country yesterday.
Durrani also explained that procurement habits have changed and that his company is "holding about four months' worth of stock" instead of the usual one- or two-month supply, which is causing shortages to some extent.
On a related note, several food manufacturers and distributors shared their experiences and how they are adjusting to store supply shortages.
"I never thought we would be standing here in October 2021 talking about supply chain issues, but it's a reality," said Vivek Sankaran, CEO of Albertsons Cos. Vivek Sankaran added, "Every day, there will be something missing from our stores, across all categories."
Even schools have had to adjust their strategies to accommodate student nutrition.
"Since the start of school, we've had supply chain issues for different items," said Theresa Hafner, director of food services for Denver Public Schools, adding, "It keeps popping up. It's like a game of roulette."
U.S. schools adjust food for students due to supply shortages
According to a report, U.S. schools are adjusting meals to meet the needs of...
Nationwide, there are Labor Shortages
For his part, Chris Jones, senior vice president of government affairs and advisory for the National Grocers Association, described his perspective on the issue.
"There's a lot of food in the supply chain, but some items can be harder to get at certain times because of labor shortages nationwide that affect manufacturers, shippers and retailers," Jones said.
He also mentioned that weak antitrust enforcement has led to disparities among retailers.
This situation "has allowed dominant retailers to secure more favorable terms and a large supply of high-demand products, while leaving many smaller retailers with limited choices or, in some cases, empty shelves," Jones added.
The shortage of certain foods, such as chicken meat, is also making itself felt among individual consumers, many of whom have replaced fast-food meals with home-cooked meals.
The shortage of chicken meat has led to menu changes at some restaurants and price increases at stores.
Even diaper prices rose, according to Business Insider, cited by Bloomberg, due to higher commodity prices, shipping delays and container shortages.
On the other hand, 100 ships were waiting off the coast of Los Angeles on Oct. 19 to unload their goods, which can take up to two weeks. The problems, however, involve several critical issues.
"Supply chain challenges continue to be issues such as driver shortages, labor and congestion at ports," said Yone Dewberry, director of supply chain.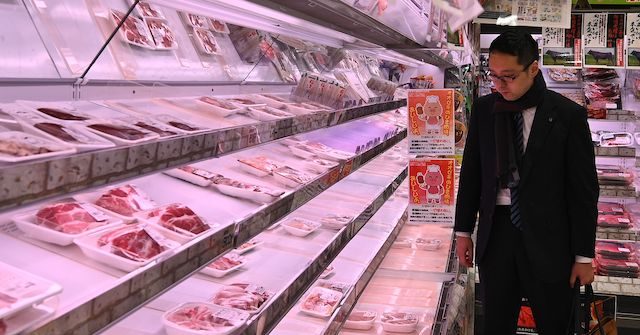 Food Shortages Spike as Supply Chain Crumbles
Food shortages are spiking across the country as President Biden has failed to resolve the supply chain crises plaguing the country.