Reports have indicated that the UK government is planning to introduce a raft of new COVID restrictions, including vaccine passports, as soon as Thursday, citing the spread of the Omicron variant, despite it being weaker and only causing mild symptoms by all accounts.
"Plan B" Restrictions
The Financial Times reports that Three senior Whitehall officials have confirmed that so called 'Plan B' restrictions are to be introduced, which include ordering people to work from home into the new year, and mandating vaccine passports for venues with 'large crowds'.
One of the sources suggested that after a meeting on Wednesday, the restrictions could be introduced tonight.
Another of the sources described the move as a "dead cat" to distract from revelations that government ministers held a party at Downing Street during the height of lockdown measures being introduced last Christmas.
Norwegian COVID Experts Says Omicron Could Provide "Best Scenario" of "Natural Immunity
Variant is likely to be "both very mild and very transmissible."
Europe's biggest omicron outbreak 'appears mild', say Norway Covid experts
Two employees of solar power company who attended a party after which 120 guests tested positive had returned from South Africa
Worse still, aides were caught on video laughing about the incident.
The Telegraph reports that the idea of introducing vaccine passports has split the cabinet, with some in favour and others against the move.
The government's own research on vaccine passports, which was recently leaked, revealed that far from helping to slow the spread of the virus, it could actually make things worse.
Christmas work from home order being drawn up by Government
Tougher rules to slow spread of omicron Covid variant under consideration as Cabinet rift opens over vaccine passports
Similar studies in other countries have come to the same conclusion, and scientists have warned that such a move would not lead to a reduction in cases, but would definitely trigger a greater backlash against vaccination campaigns.
Spanish Investigation Finds Vaccine Passports Have No Impact on Infection Rates
And also send wrong message that vaccinated can't spread the virus.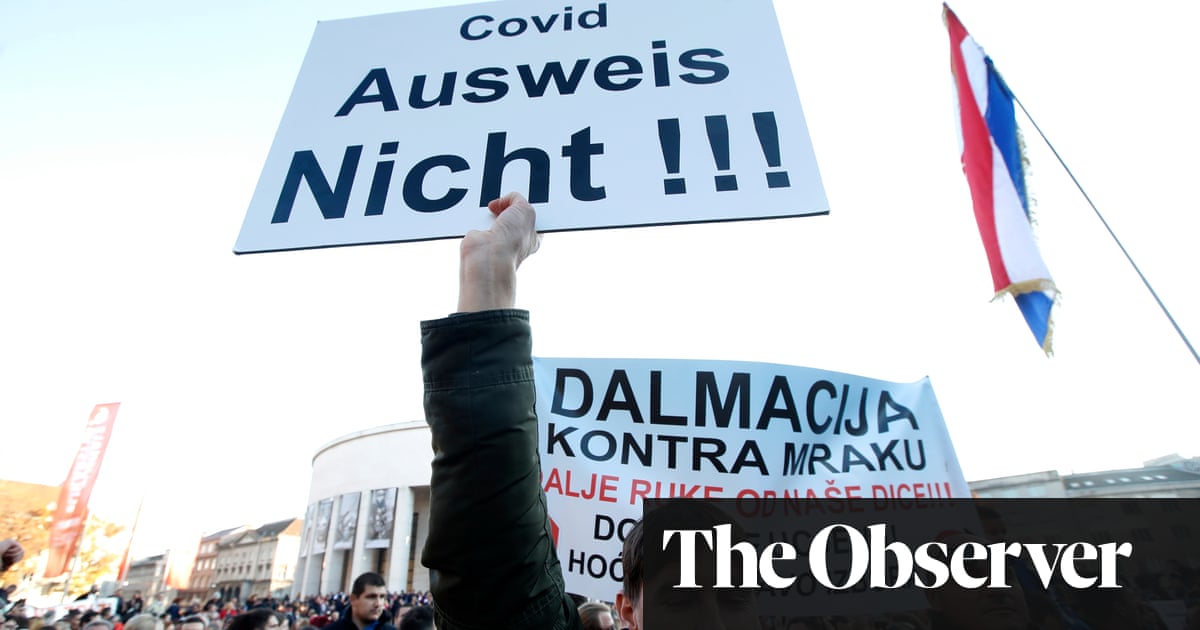 Scientists urge caution over proposals to impose vaccine passports in UK
Experts' warning as Covid crackdowns across Europe result in widespread protests
The Government has lied to the Public Time and Time Again
As we previously reported, in September the UK government insisted that vaccine passports would remain an integral tool in fighting the spread of COVID just a day after health secretary Sajid Javid asserted that they had been completely scrapped.
In addition, the government has been accused of trying to bypass Parliament in an effort to implement the vaccine passports via the backdoor, knowing that the scheme would face stiff resistance from backbenchers.
At the end of last year, the British public were assured that vax passes would never come into force, even as the government was paying millions of pounds to private contractors to set up the system.
The government has consistently lied to the public about its intentions regarding vaccine passports, initially claiming they weren't being considered while funding their creation, then announcing they'd be introduced at the end of September, then backtracking, and now they're back on the agenda again.
As we previously highlighted, vaccine passports will put nightclubs out of business because they operate at a net profit margin of 15 per cent, while one third of under 40's in the UK haven't had a single dose of the vaccine.
The utter stupidity of the scheme is proven by the fact that it will eliminate the option to provide a negative test to enter any of the venues.
Ticket Sales "Flatlining" as Rebellion Against Vaccine Passports Grows
Industry faces financial oblivion if made to enforce new scheme.
In other words, proving that you don't have the virus won't be good enough to gain entry, but proving you've complied and taken a vaccine with dodgy efficacy that means you could still be carrying the virus anyway will be good enough to gain entry.
As we have repeatedly highlighted, vaccine passports represent a digital ID, which represents the implementation of an onerous social credit score system in the west.