A new Rasmussen poll finds that 15% of Americans think mask mandates will remain in place for years or even 'indefinitely', with a majority believing they will have to cover up for at least another 6 months.
Surveys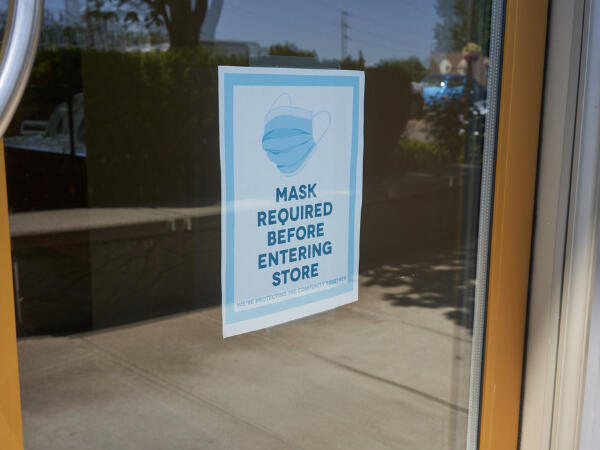 49% Say Keep Wearing Masks, Even After COVID-19 Vaccination
The good news is that half of Americans now believe we are winning the war against COVID-19. The bad news is, nearly half still want you to keep wearing a mask, even if you're vaccinated against the virus.
---
Many believe that mask mandates will linger for significantly longer despite also being confident that the U.S. is winning the war on the virus.
Half of respondents said that this was the case compared to 26 per cent who are pessimistic about the spread of COVID ending any time soon.
As the video below illustrates, Americans have been brainwashed to such an extent that even the widespread uptake of the vaccine hasn't changed their view that the masks should remain on.
---
This is partly a result of people believing constant media fearmongering and vastly overexaggerating the risk of the virus.
A survey by research firm Kekst CNC released last summer found that on average, people in the U.S. thought 9 per cent of the population, around 30 million people, had died from coronavirus when the actual figure at the time was less than 155,000. This meant that Americans thought COVID-19 had filled 225 times more victims than the actual number of fatalities. Read here.
Data out of Texas, Florida and South Dakota shows that after mask mandates ended, COVID cases, hospitalizations and deaths dropped off rapidly, while remaining significantly higher in blue states with draconian mask mandates. Read here.
Masks have also undoubtedly become a tool of virtue signaling used by narcissists to broadcast the fact they're "good people" while also acting as a conduit for the attempt to signal high-value consensus status.
As we highlighted last month, despite signs that the coronavirus pandemic is coming to an end, health experts are still insisting that mask mandates remain for the foreseeable future.
Lecturer Dr. David Thunder Ph.D warns that this is part of the conditioning process whereby governments will re-introduce lockdown measures at the drop of a hat under the justification of responding to a harsh flu season. Read here.
"This nightmare will not be over until citizens push back and say enough is enough," said Thunder.