According to the Vaccine Adverse Event Reporting System (VAERS), more than 200,000 COVID-19 vaccine takers have suffered from severe side effects in the United States (update on Friday, May 21).
VAERS Reporting System
VAERS is a reporting system that belongs to the Centers for Disease Control and Prevention (CDC), which the federal agency relies on for gathering data of vaccine takers inside the U.S. Since the system is open for public submission, the reports may include those symptoms that occur after vaccination but are not necessarily related to the vaccine itself.
The data released on VAERS's website shows that reports of adverse symptoms that happened after vaccination exceed 227,805 cases, including 4,201 subsequent deaths in total from Dec. 14, 2020, to May 14.
Such numbers, however, cannot represent the actual effects of the vaccines and only serve to determine patterns for a professional evaluation.
Last week, the system received 943 notices from the public, increasing 144 cases from the week prior. They labeled 24 of them "serious." All were linked to those of 12 to 14 years old.
The data indicates 20% of the deaths after COVID-19 vaccination were connected to cardiac disorders, with more male patients (50%) than females (44%) who passed away due to such circumstances.
Although the average age of the deceased was 74.7, deaths include those of young age. There were two deaths of 15-year-olds and one 16-year-old, together with several reports on younger ages, but it was still unclear if the cause of death was directly linkable to the vaccines.
Vaccines severe side-effects
Reports on VAERS also comprise the percentages of the four most common types of severe side effects that happen after the vaccine was taken, including Bell's Palsy, Guillain-Barré Syndrome, anaphylaxis, and clotting disorders, and other linkable conditions.
In that, Pfizer accounts for the highest percentages among the other vaccine suppliers in most cases, including Bell's Palsy (51%), Guillian-Barre Syndrome (40%), and clotting disorders together with other relevant symptoms (1,468 cases).
Moderna, meanwhile, had most reports of anaphylaxis with 51%.
Reports of the severe side-effects in the one-shot Johnson & Johnson vaccine were relatively low compared to the other two vaccines; however, reports on clotting problems were also significant, with 1,093 cases, equivalent to that of Moderna. The minimum percentages in the Johnson & Johnson shots could be attributable to the federal pause order in late April after it was first rolled out on March 1.
Covid-19: Johnson & Johnson Vaccine Pause Is Another Hurdle For Europe
Injections of Johnson & Johnson's vaccine came to a sudden halt across the United States after federal health agencies called for a pause following the emergence of a rare blood clotting. It will also be halted in the E.U.
According to a report from The Defender on May 19, several researches had found out the vaccines may not be effective for people with underlying conditions, and they should not take the shots. The CDC ignored the information, saying "no data are available" proving people with compromised immune system should not take the doses.
COVID Vaccines May Not Work on Millions Who Have Underlying Conditions, Yet CDC Continues to Recommend They Get the Shot • Children's Health Defense
Research shows people with underlying health disorders or on immunosuppressive medications mount few antibodies to COVID vaccines, leading some to question if they should get the vaccine and, if so, what are the potential risks?
NBC News in mid-March informed that such groups with pre-health disorders were not employed in the clinical trials for the COVID-19 vaccines As a result there was no relevant information on the matter in the CDC system—nevertheless they rigorously encouraged those people to get the shots.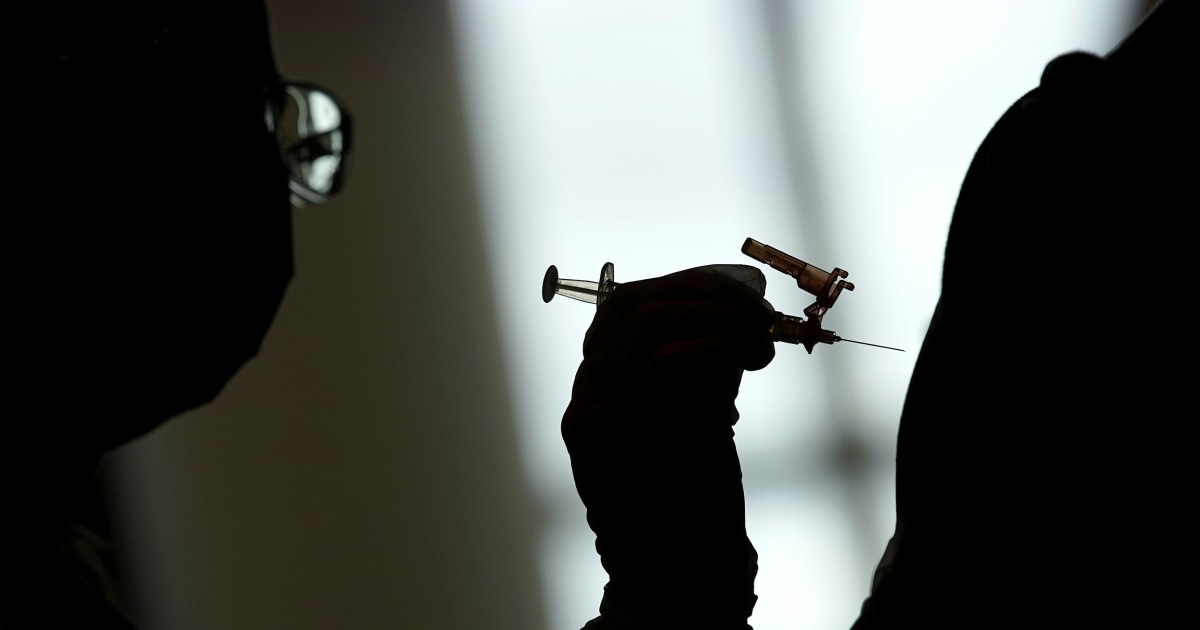 'We need to know': Covid vaccine trial launched for people with immune disorders
Millions of Americans have immune disorders, autoimmune diseases or have received an organ transplant.